Здравейте, приятели! Лятото е в разгара си  и аз продължавам да споделям с вас слънчеви постове от съседна Гърция. Както ви обещах в миналата публикация, ще ви покажа малко повече от мястото, на което почивахме тази година, а именно Potidea Palace Hotel. Днешната спирка е басейнът, който е идеален избор за релакс и събиране на летен загар. Гледка към морето, джакузи пълно с балончета, гореща вода и пълно спокойствие. Какво повече му трябва на човек?!
Тази година реших да заложа на летни предложения от новата колекция на Forever 21. Тъй като цените са още по-достъпни, а изборът още по-голям. Магазинът отвори врати наскоро в България и се радва на голям интерес сред младите хора, предлагайки така наречената "бърза мода". Смятам, че лятото е сезон, в който можем да си позволим повече покупкии и да разнообразим гардероба си. Най-хубавото беше, че каквото търсех, успях да намеря. Цял бански, който беше номер едно в летния ми списък, задължителната шапка за плажа, блуза с голи рамене, къси панталонки и още много други неща, които може да очаквате в следващи постове.

 Hello, guys! Summer is at its peak and I am continuing to share with you my sunny posts from Greece. As I promised in the last post, I am going to show you a bit more about the place we were on a vacation this year, namely Potidea Palace Hotel. Today's stop is the blue swimming pool, which is perfect for relaxation and sun tanning. Gorgeous view of the sea, jacuzzi with bubbles, hot water and complete peace of mind. What more could you ask fort?!
This year I chose some hot pieces from the summer collection of Forever 21 for my vacation. The prices are more affordable and the choice of items bigger. The store opened recently in Bulgaria and enjoys a huge interest from young people, offering so-called "fast fashion". I think summer is a season in which we can afford more purchases to diversify our wardrobe. The best thing was that I found everything that I was looking for. A swimsuit, which was number one in my summer essentials list, beach hat, cute off-the-shoulder top, denim shorts and many other things that you can see at my next posts. Stay tuned!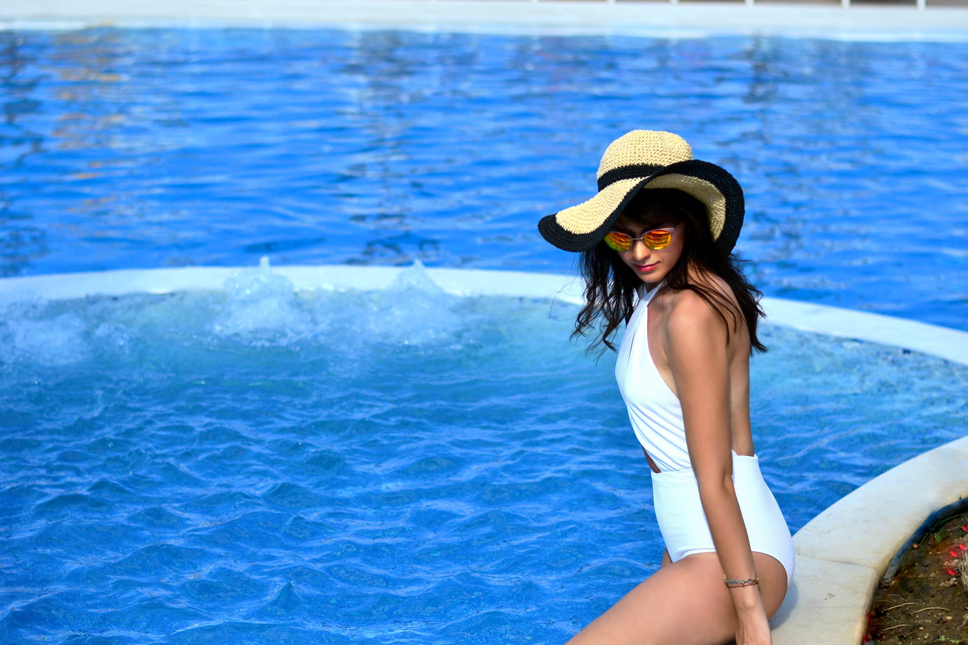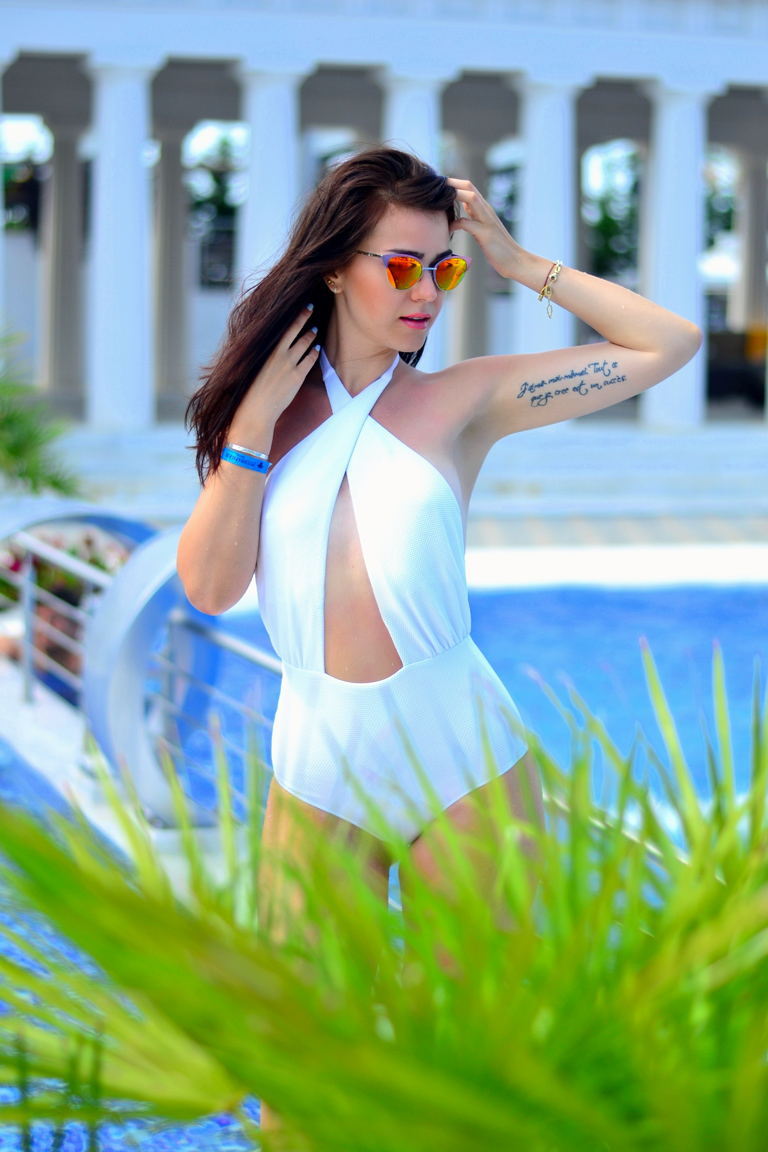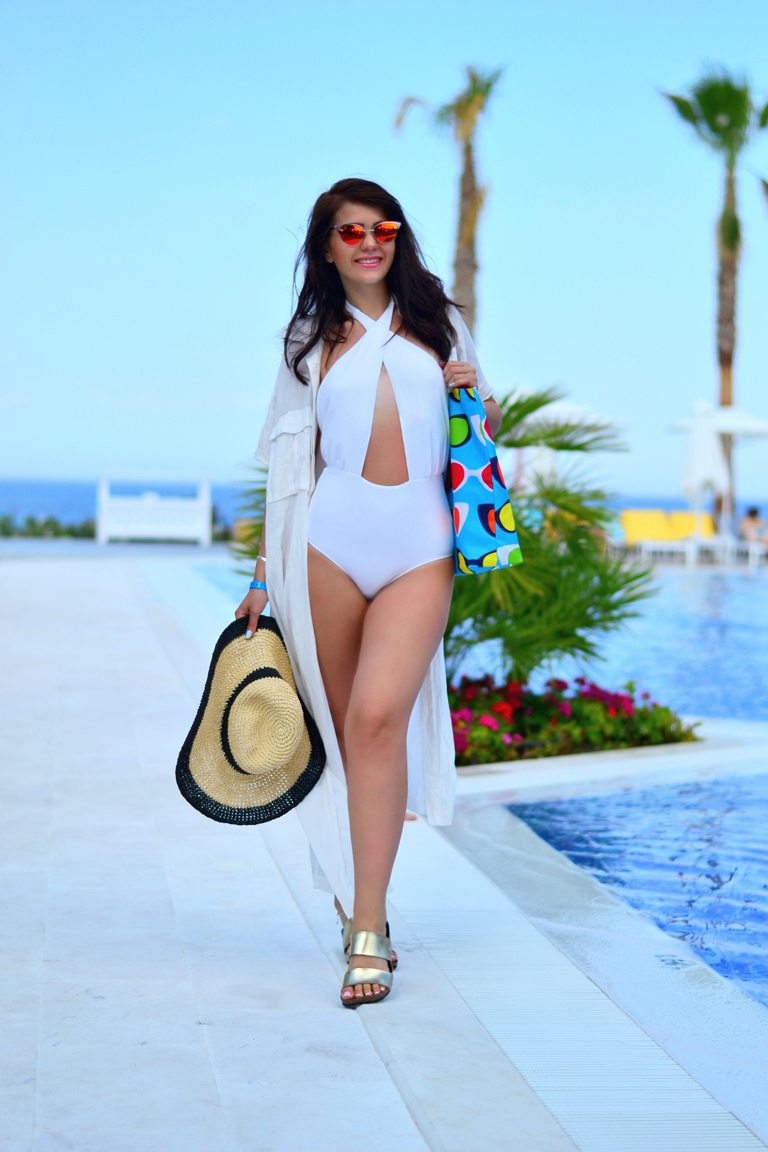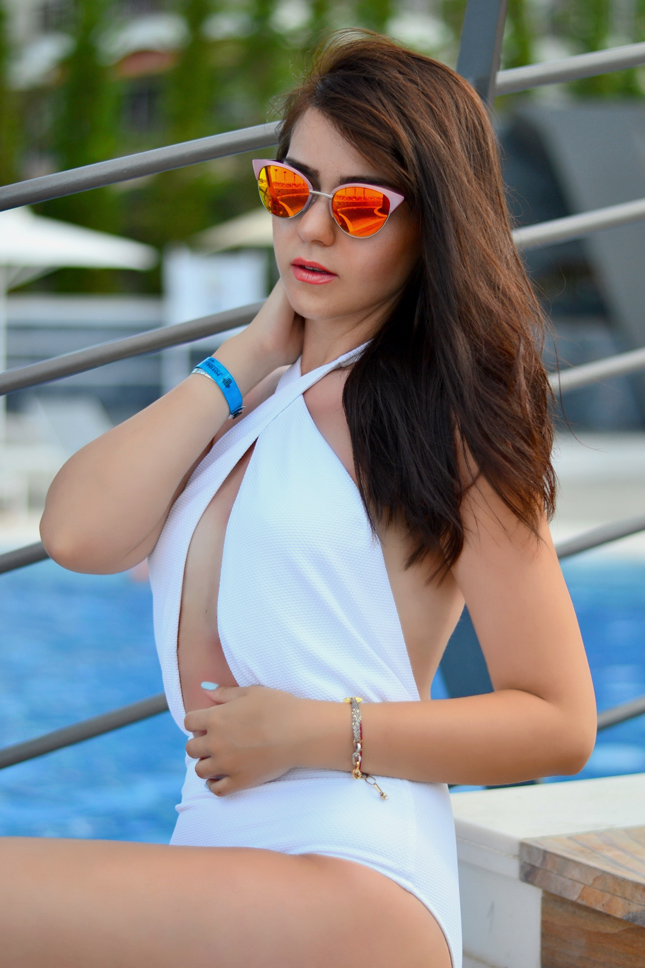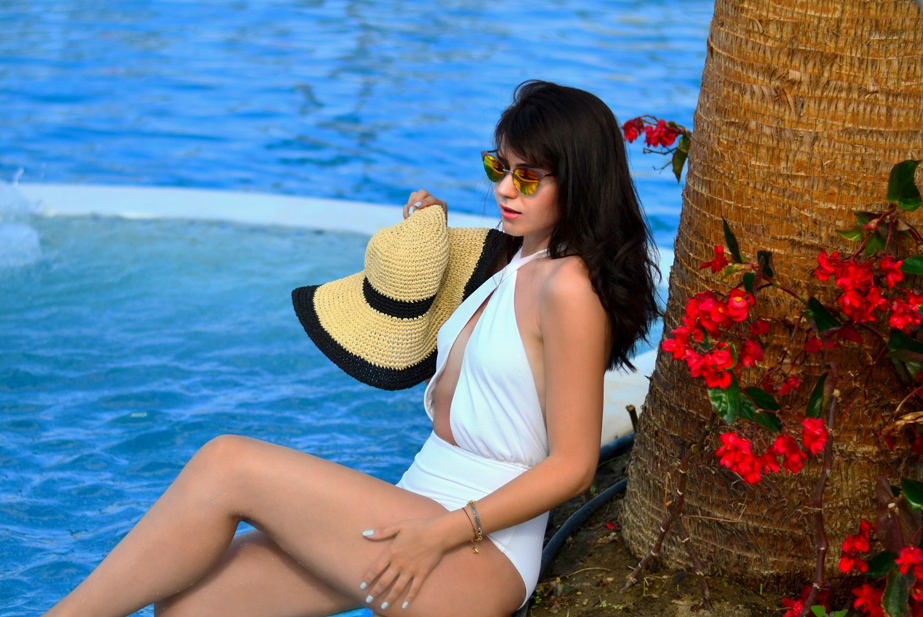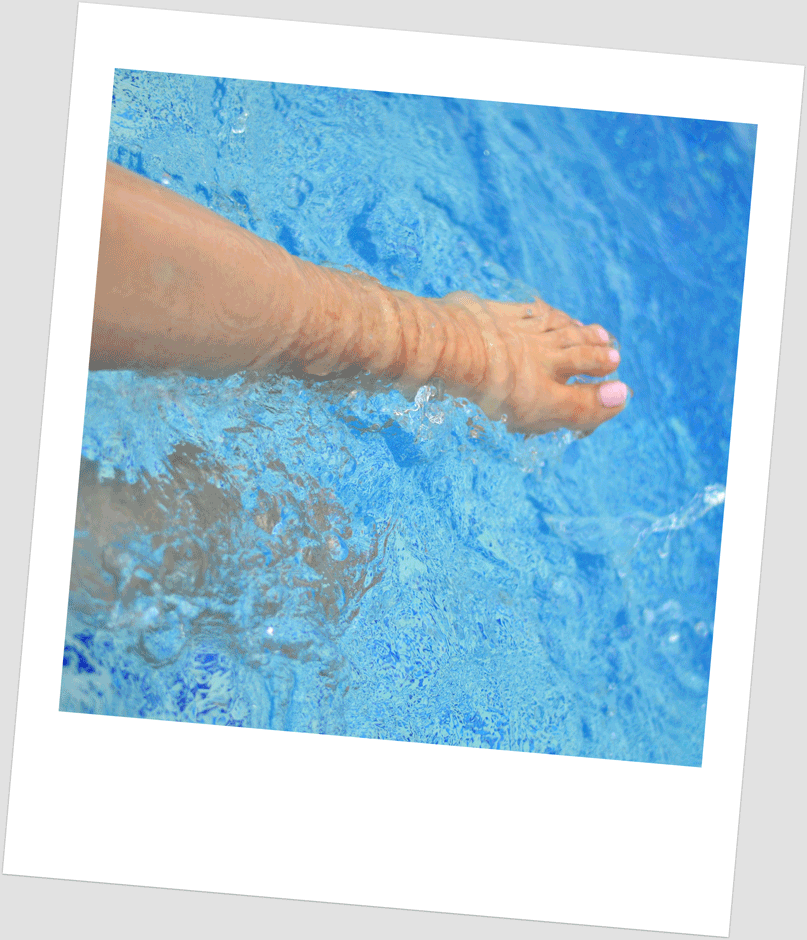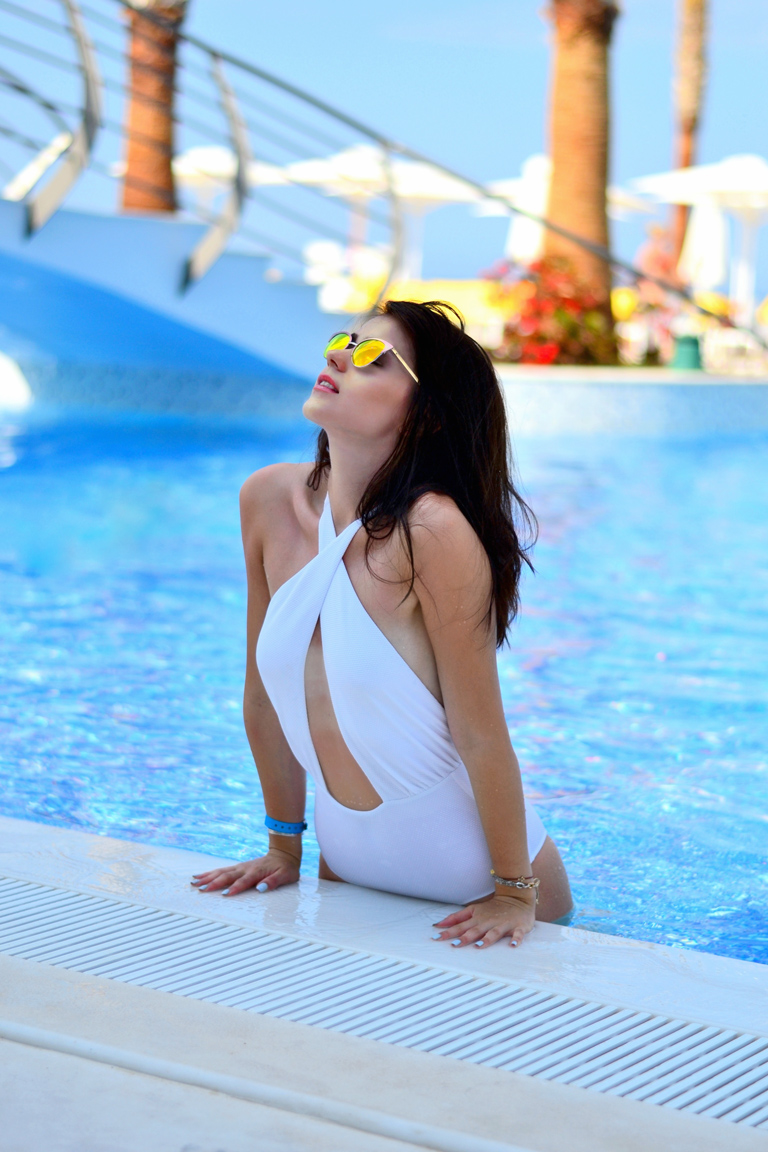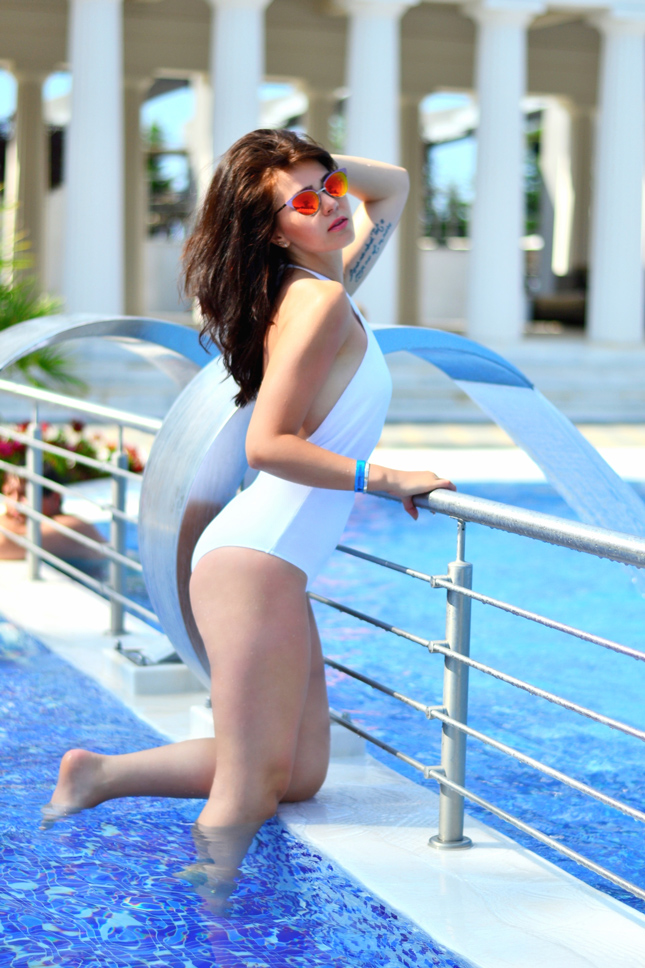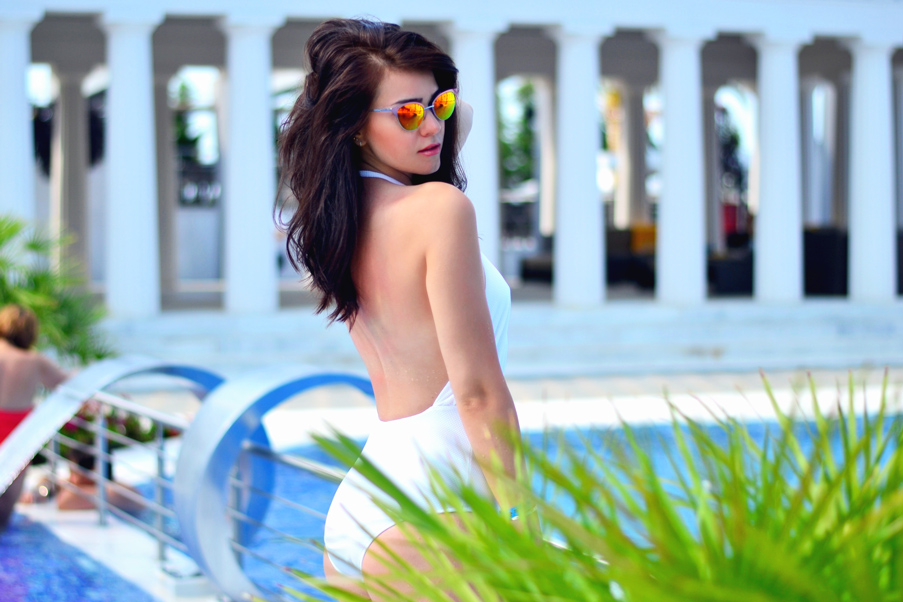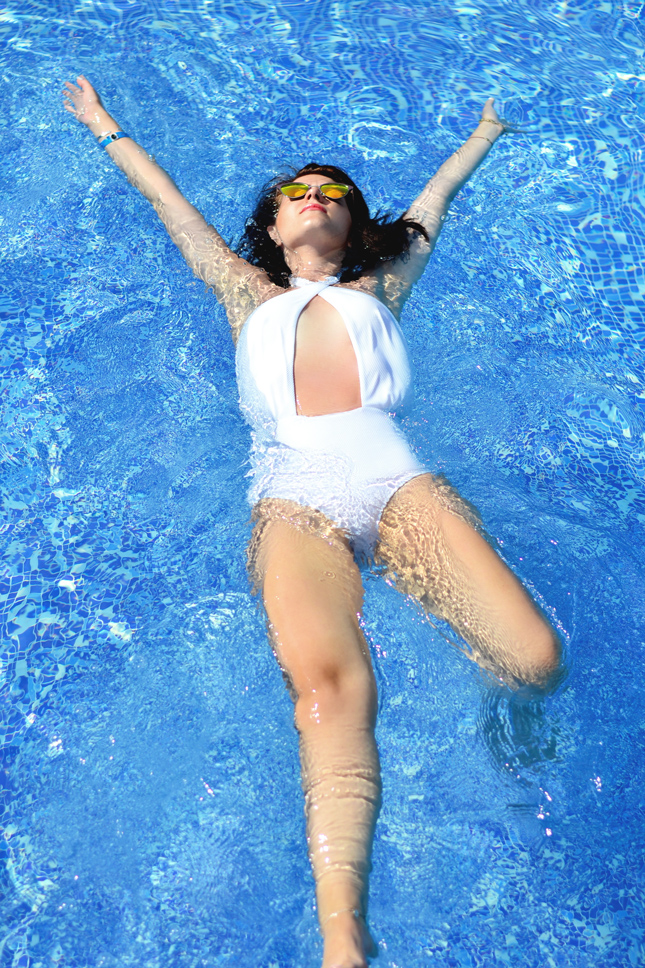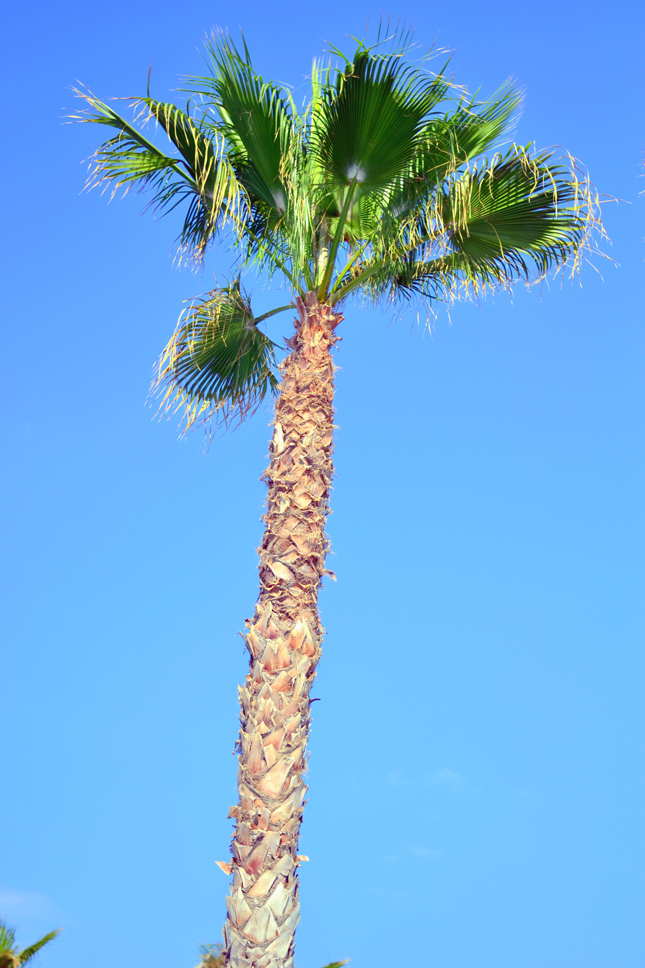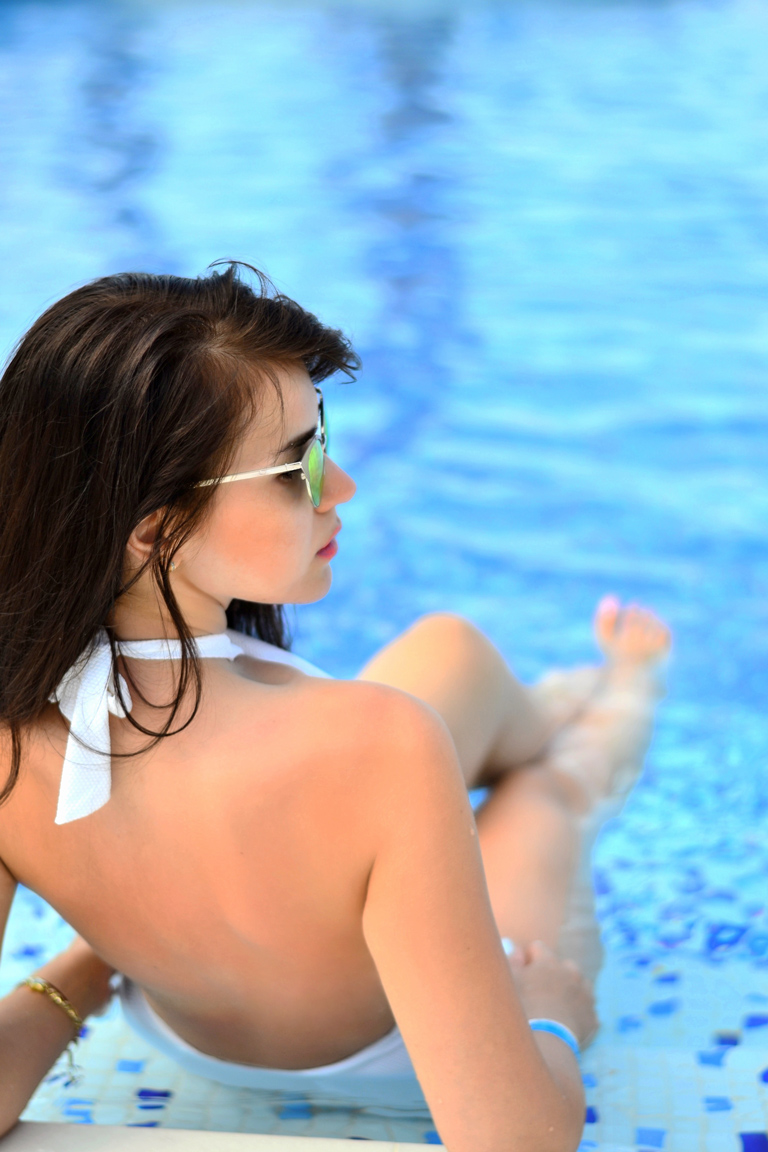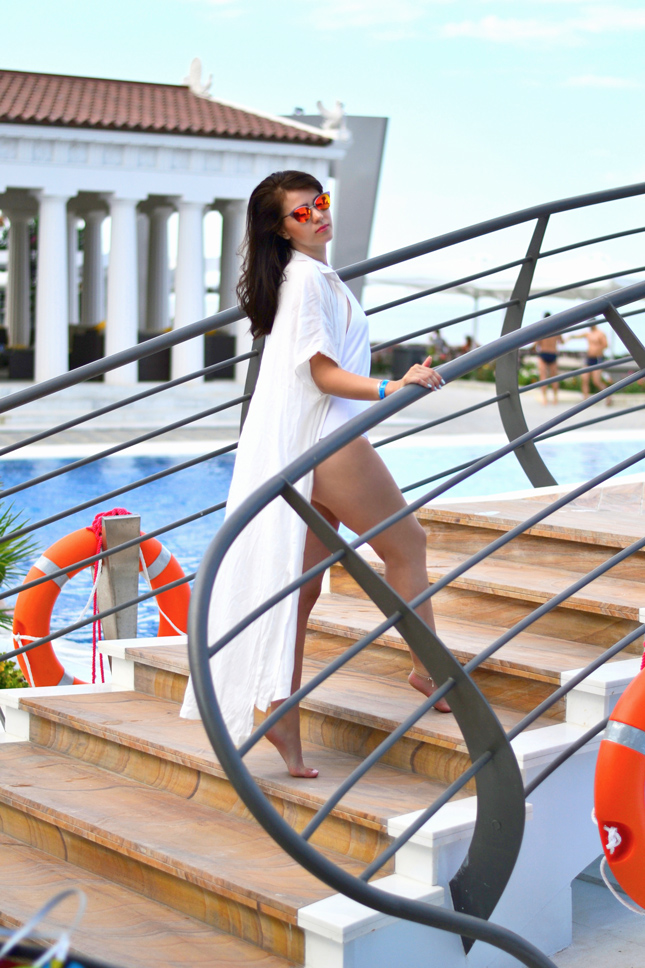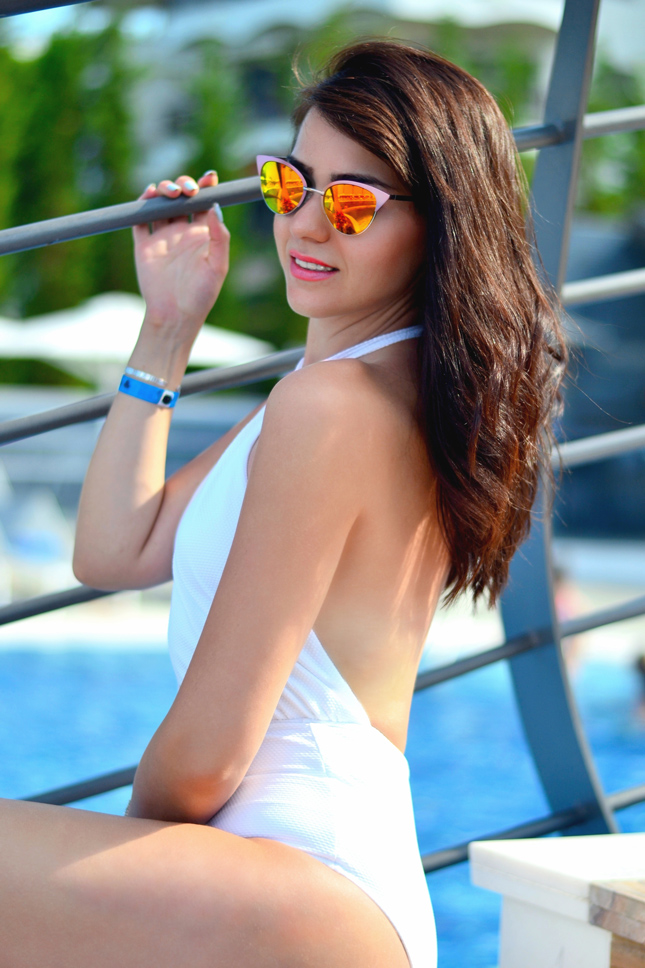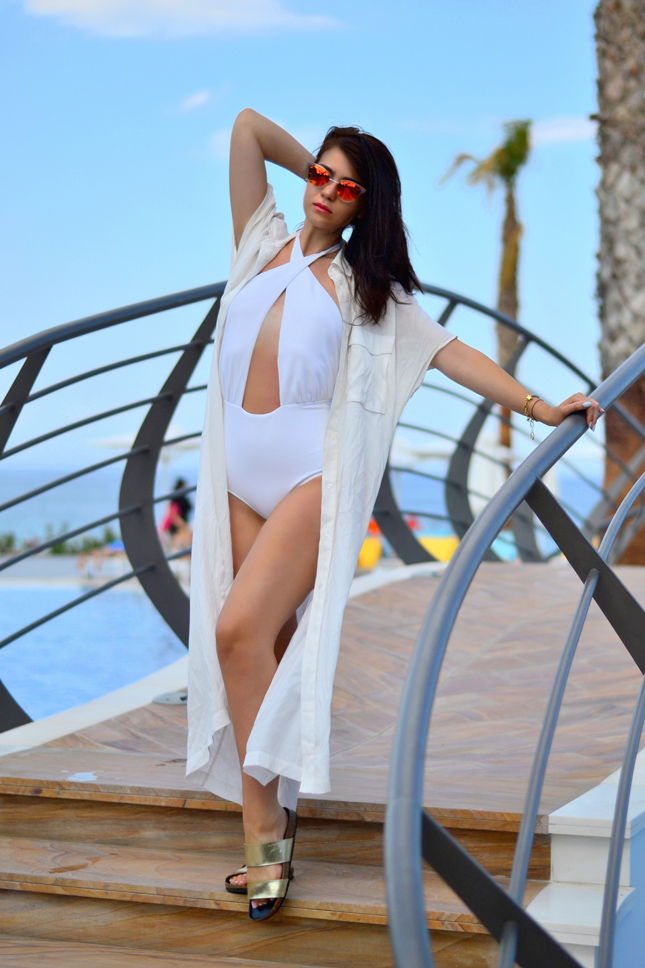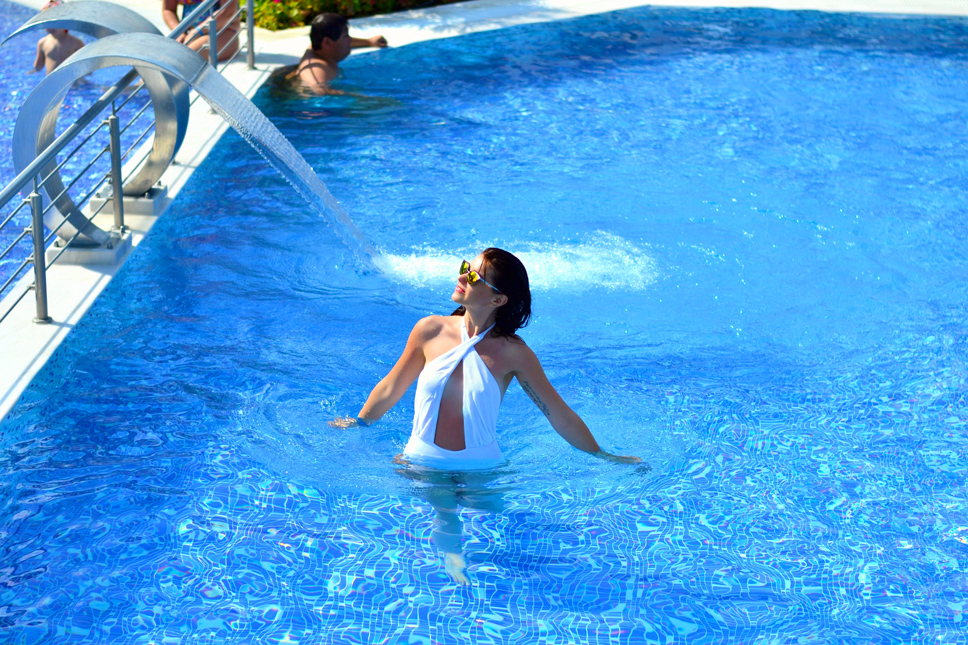 white swimsuit Forever 21, summer hat Forever 21, cat eye pink sunglasses GlassesShop, white long shirt H&M, beach bag Estee Lauder by Lisa Perry, gold sandals Esprit;